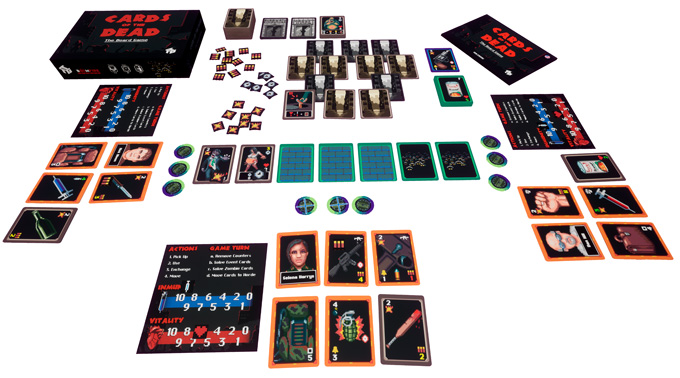 In Cards of the Dead : The Board Game players will control one of the survivors to try to save humanity.

They will also have to contain the Hordes of Zombies that wander around the City and its surroundings before being cornered and devoured by their never-ending hunger…

The Survivors will have no choice but to make their way through the City to find the Pathogens that will help them create the antidote and escape the Zone before the Horde grows too much to be stopped.

As they advance, it is advised to explore the Special Zones by entering places such as the Pharmacy in order to stock up on equipment and resources that will allow you to stay alive.

The toxin remains in the air, and that will cause Survivors to be constantly exposed to the virus, so they will have to keep in mind that as long as they advance they will lose Immunity Points, and once depleted, will start to lose Health Points until they turn into one of them.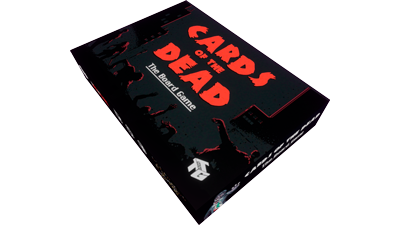 Survivor - Early Bird ??€
---
One copy of Cards of the Dead with all unlocked stretch goals.

This also gives you access to the post campaign pledge manager.

Shipping will be charged after the campaign finishes. Will only ship to some countries. See shipping section for more details

FOLLOW US ON KICKSTARTER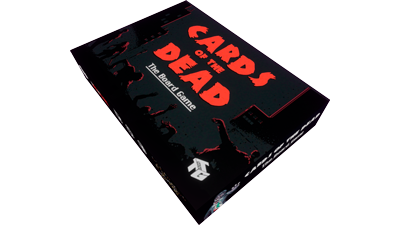 Survivor - Late Bird ??€
---
One copy of Cards of the Dead with all unlocked stretch goals.

This also gives you access to the post campaign pledge manager.

Shipping will be charged after the campaign finishes. Will only ship to some countries. See shipping section for more details
FOLLOW US ON KICKSTARTER